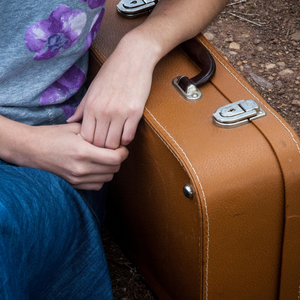 Before the war, Sophia worked for the biggest LGBTQ+ organization in Ukraine, with headquarters in Kyiv. Prior to leaving the country, she spent two solid days in a bunker, leaving only once to go outside for some fresh air. During that break she witnessed a large armored vehicle with the Russian "Z" painted on the sides run over a car with someone still inside of it. She knew she had to leave for her own safety. 
Sophia, her mom, and her two younger siblings left Ukraine while her father stayed behind. They waited an entire day to catch the first available train out of Kyiv, knowing they'd end up in a random city far away from their home. Sophia said people were very kind and patient at the train station, offering each other tea and food along with moral support. Eventually they boarded a train bound for the Czech Republic and ended up in the city of Prague. 
It was Sophia's first time abroad and while she felt safe once she arrived in Prague, she also felt unsettled so she began seeking out the LGBTQ+ community there. Once she found her people Sophia says she felt more at ease, and she said the LGBTQ+ community in Prague was incredibly helpful; offering her family food, shelter, and financial assistance. Sophia said it's a good thing she left when she did, because she was notified that her home had been hit and was completely destroyed, reduced to nothing but ashes.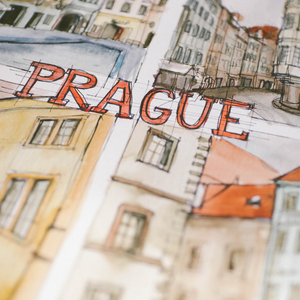 Prague Pride, in cooperation with other LGBTQ+ organizations in the area, has created a help system for Ukrainian LGBTQ+ people and their families. They are ready to assist with accommodation issues, financial advice, and language translation, and have set up an email address for those needing to reach out:  help@praguepride.com. 
You can make a donation to Prague Pride through Alturi. Alturi gives concerned Americans the chance to make a difference at the local level for LGBTQ+ people around the world. https://alturi.org/ukraine/ 
More than 93% of your tax-deductible donation will go directly to these efforts and the other 7% is used to cover credit card and fund transfer fees.