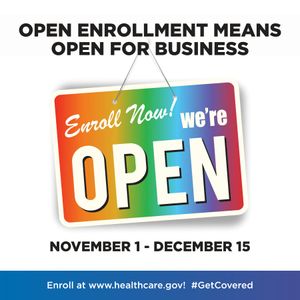 Nothing has changed: LGBTQ people are protected from discrimination in health care and health insurance. 
It's that time of year again – open enrollment is back!  From now until December 15th, you can find health insurance that fits your needs and your budget for 2021.  Visit HealthCare.gov today to see if you qualify for a discount. 
We know the headlines can be scary when it comes to health care and being LGBTQ+.  But our community is still protected from discrimination in health insurance, at the hospital or clinic, and with our doctors.  You should never be disrespected simply for being who you are. 
Getting health insurance is easier than ever at HealthCare.gov.  If you've still got questions, find a FREE in-person LGBTQ+-friendly assister in your area.  Make an appointment today at out2enroll.com/enrollment-help and get covered before the December 15th deadline.