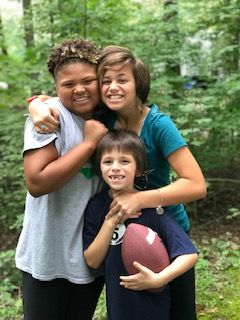 Ami and Val of Zionsville, PA are adoptive moms to three beautiful kids who came out of the foster system as older children. They have been featured twice in the Huffington Post Gay Voices "Let Love Define Family" series:
February 28th, 2014:  About to welcome their first daughter
December 6th, 2017:  The eve of their first daughter's adoption
"I've always felt I needed to open my home to these kids," said Val. "It has bothered me that these kids were viewed as throwaways, that people had misconceptions about these kids, about their behaviors and their intentions in life.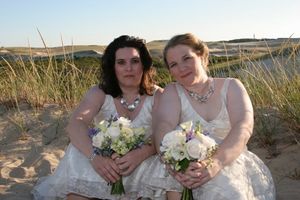 Ami states, "We are so lucky to have this opportunity, and the gravity of it is not lost on us, nor is the urgent need for loving homes for so many children who, through no fault of their own, wind up in the foster care system. This administration cannot use discrimination and the cry of "religious freedom" to harm those kids, yet here they are again - doing it with impunity.".