Nearly 700,000 people in the US alone have gone through a form of conversion therapy. Research published in July 2020 demonstrated that LGBTQ youth who underwent conversion therapy were more than twice as likely to report having attempted suicide and more than 2.5 times as likely to report multiple suicide attempts in the past year. For this reason, alongside its correlation with high rates of depression, anxiety, substance abuse, and social withdrawal, the American Psychological Association, American Psychiatric Association, and virtually every other professional health organization have publicly opposed these practices.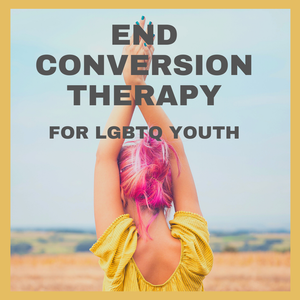 Ending conversion therapy starts with having conversations with community members and lawmakers. Hold a screening of the critically acclaimed film "Pray Away" at your organization to educate the community on the dangers of conversion therapy.  Click here to learn more about the film then contact ActionLink to get started with setting up your screening:  actionlink@lgbtcenters.org.
Pray Away was created with the goal of supporting the acceptance, safety, and wellbeing of LGBTQ people. The film is a clear-sighted examination of the motivations that drive efforts to change sexual orientation or gender identity, deepening audience's understanding of the harms of "conversion therapy."
Pray Away also offers a forum for discussing difficult topics and propelling community conversations toward action. For some communities this might look like engaging in advocacy or launching a public education campaign. For others it could be setting up a local support group or creating a network of LGBTQ services. Use this discussion guide as a resource for your work.