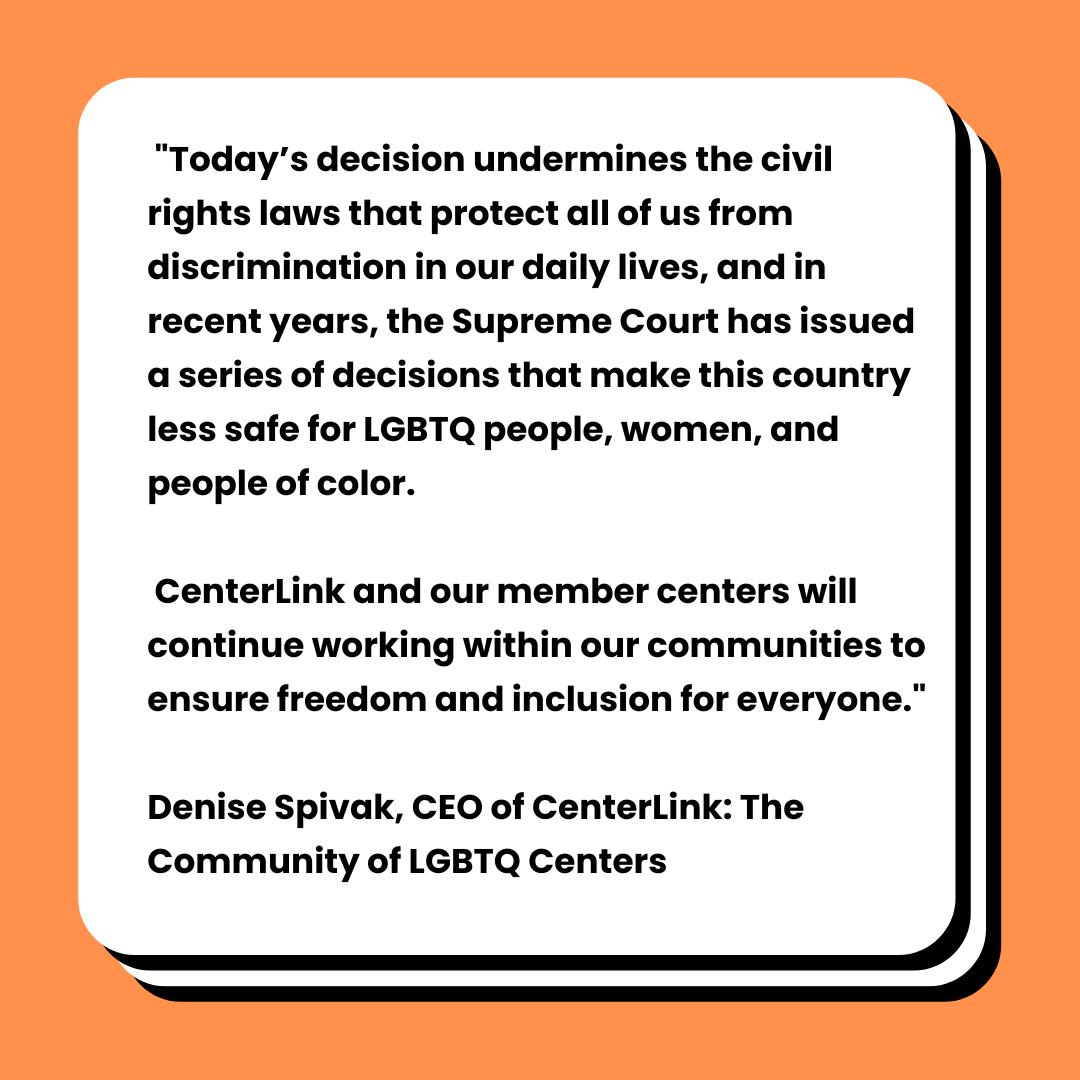 "While today's Supreme Court ruling in 303 Creative vs Elenis is extremely disappointing, the narrow decision does not strike down all anti-discrimination protections," said Denise Spivak, CEO of CenterLink.
"Unfortunately, today's decision does undermine the civil rights laws that protect all of us from discrimination in our daily lives, and in recent years, the Supreme Court has issued a series of decisions that make this country less safe for LGBTQ people, women, and people of color. 
CenterLink and our member centers will continue working within our communities to ensure freedom and inclusion for everyone."