My name is Karen Fierro, I am twenty-two years old, I am queer, undocumented, and unashamed. I currently serve as the Community Assistant at the Tacoma Rainbow Center, a local LGBTQ resource center in Pierce County, Washington. I benefit from Deferred Action for Childhood Arrivals (DACA) but not for much longer. Rarely are the intersectionalities of sexuality and documentation addressed; however it is impossible to have a conversation about my story without turning to these complexities. I was part of the first wave of young people to apply for DACA in 2012. DACA for me meant a short term solution when I was most desperate to find clarity in my life. 
The addition of DACA in my life made it possible for me to find employment at my university's admissions office and keep myself from weighing down my family financially. I based my college career off of the idea that DACA was only the beginning of a journey to citizenship. It allowed me to have a sense of belonging while having a chance to grow like most people my age. Most importantly, it allowed me to look beyond my education and imagine myself as a lawyer giving back to the community.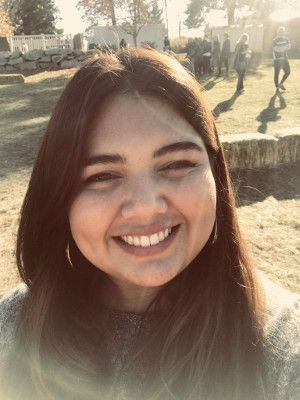 I felt comfortable to come out as queer two years into my college journey because I believed I was safe from severe consequences. I felt proud of the person I was becoming and I wanted to stop hiding myself from the people I loved. I came out to my family shortly after and I became a disappointment. My whole family's reputation seemed to be placed on my shoulders. Being a Latina lesbian placed a mark that did not take into consideration my personal success. Without realizing it, I was being pushed back in the shadows by my family. It all became too much to handle my senior year of college. The xenophobia and homophobia that the current administration has revealed made it incredibly difficult to find self-worth. 
On September 5th, 2017 the Trump administration ended DACA leaving millions of young adults vulnerable to deportation after March 5, 2018. I will lose my DACA status on September 25th, 2018, with it I will lose my sense of safety and the possibility of being a lawyer, giving back to my community. In May 2017, I earned my bachelor's from Whitworth University in Spokane, Washington. I don't know what my future will be when September comes next year. 
I fear that my efforts to advocate on behalf of my community have left me vulnerable to deportation. It also places me in a country that is dangerous for LGBT folk. I fear of what United States Citizenship and Immigration Services (USCIS) will do with my and my family's personal information. We need legislative relief that will not make us or our families vulnerable to deportation. It is up to our representatives in Congress to not back down from a clean bill that doesn't continue to fund enforcement of the border patrol and increase the number of ICE agents hunting down our families. DACA gave us a temporary defense but our communities are vulnerable and in need of support once again.