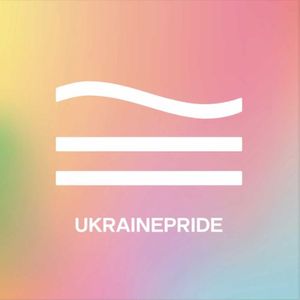 Prior to the war in their country, UkrainePride was working on bringing attention to the passing of Bill 5488, which would make Ukraine safe for everyone regardless of gender identity, sexual orientation, religion, or ethnicity. Co-founder Yura Dvizhon states, "UkrainePride never has been and never will be a workplace where we go to make money. It's a place that helps us express our LGBTQ+ statements and create human rights campaigns and projects." 
But on February 24th, 2022, everything changed. The Russian Federation invaded peaceful and democratic Ukraine and began destroying hospitals, schools, and many other civilian buildings. Like many others, the LGBTQ+ population is no different. They stepped up to help in any way they could, joining territorial defense units and volunteer organizations united in the efforts to secure freedom for their country.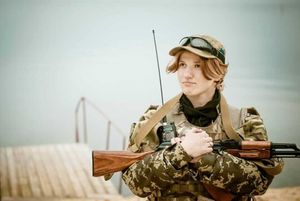 While there is still work to be done in Ukraine when it comes to LGBTQ+ rights, the country as a whole is making real progress in terms of the acceptance of LGBTQ+ people. The LGBTQ+ population does not want to become part of the Russian Federation or be forced to flee to a more hostile country that could have anti-gay laws on the books. In fact, many transgender women are unable to leave Ukraine because their government IDs still mark them as male – and men ages 18-60 are forced to stay under the country's law. Even if they do leave, transphobia is pervasive in some neighboring countries, which could make them more susceptible to violence. 
UkrainePride immediately went into crisis intervention mode too. The first few weeks of the war were spent focusing on raising money for LGBTQ+ military personnel and queer refugees and their families. They eventually branched out into assisting queer families who stayed in Ukraine, including parents, grandparents, brothers, sisters, even pets; offering food, clothing, medicine, relocation, and temporary accommodations.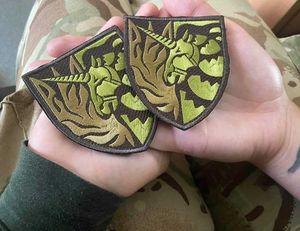 Bucha, Irpin, and Hostomel were destroyed by Russian forces, leaving the small villages in ashes and hundreds of its citizens lying dead in the streets or dumped into mass graves.  Unspeakable acts of violence occurred there, and President Biden went as far as to say Russia committed genocide after the world saw the horrors that had occurred in Bucha. UkrainePride knew they were needed, so they began to do outreach in the hardest hit areas, offering people in those villages basic necessities: food, clothing, medicine. 
And most recently they began providing food and medicine to another extremely vulnerable group – older adults. Dvizhon says, "We're now helping four very different groups of people, two of which may not be directly connected with the LGBTQ+ population…..but we cannot ignore the need, so if we can be of help, we will be."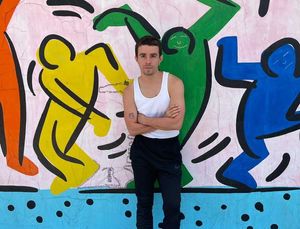 As long as there is work to be done, UkrainePride will be on the front lines.  Co-founder Sofiia Lapina continues to work from Berlin via laptop while Dvizhon remains in Western Ukraine, working between air raid sirens and running from his flat to a nearby bomb shelter when they go off. 
Says Dvizhon, "Previously we had experience with direct organization, as well as joining in with resistance movements, local self-defense trainings, and other volunteer opportunities, all of which are helping us to stay organized now. UkrainePride was here for our community before the war, we will be here for them during the war, and we will be here long after."
To donate to UKRAINEPRIDE visit this link:
https://www.ukrainepride.org/donate
Paypal:  info@ukrainepride.org