Story written by Castelle, ActionLink's Policy and Advocacy Organizer
For Mental Health Awareness Month, I attempted to collect voices from different backgrounds within the LGBTQ+ community to reflect on how anti-LGBTQ+ policies have affected their mental health. 
I was successful in contacting two incredible, hardworking, articulate young adults. The first was a young woman who had just graduated from her Masters program in Neuroscience from Georgetown University. The second was a nonbinary person who had just completed their undergrad program at the first educational institution their parents had allowed them to attend that was not Catholic.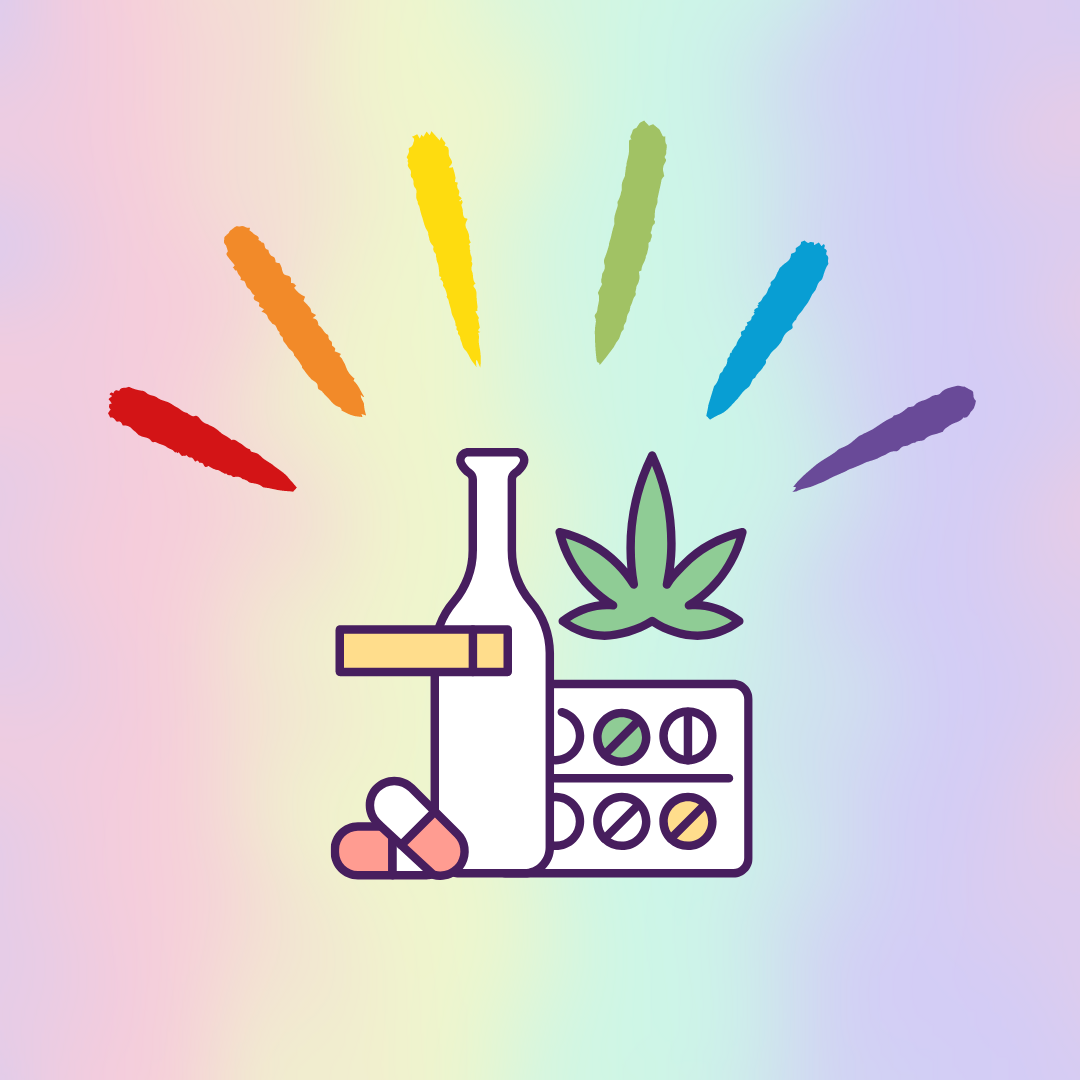 Going into the interviews, I was not completely sure what I was going to write about, but after hours on the phone with these bright yet emotionally bogged down people, I decided to get on my soapbox and flag the difficulties that many people their age are facing due to the anti-LGBTQ+ political atmosphere and general anti-LGBTQ rhetoric that has been around for ages. 
The young woman that I talked to grew up in Tampa, Florida. She identifies as a brown woman and a bisexual who came from a religious family with liberal parents. She told me that growing up, school counselors would tell her to just "not be gay" when she came to them for being bullied due to her sexuality. She was twelve years old the first time she was told to "stop being gay".
She also talked about the open carry laws that are being passed in Florida, and how they make her feel unsafe and constantly on alert when checking the news about her home state, further complicating her mental health status.
The second young person I interviewed comes from a conservative Catholic background where they were never taught about the LGBTQ+ community until they started meeting queer friends in high school. They are closeted as far as their parents go, and they shared that their father believes that transgender people are selfish. 
When I asked both of my interviewees how they protected their mental health, their answer was substance-related. At first, I was surprised that two successful young adults would utilize drugs and alcohol as their coping mechanisms. 
However, the young woman reminded me about the statistics of people in minority communities dealing with substance abuse. A quick search on the internet backed up her claims. The National Institute on Drug Abuse gathered data in 2020 and found that people who identified as a sexual minority were two times more likely to use and abuse drugs and have substance abuse disorders. The Institute says that with all of the stressors that the LGBTQ+ community faces, they are also more likely to develop certain mental health issues which includes substance abuse disorders.
At the close of our interview, the young woman shared a quote with me that stuck out. "All the nice queer people are gone because of your policies, and now you are stuck with us."  It seems this is a common theme among younger generations of LGBTQ+ people. They want change, and they will work to make it happen despite facing personal challenges such as maintaining good mental health.
As a whole, the LGBTQ+ community is constantly dealing with cruel legislation, ugly rhetoric, and mental health issues, but we have and will continue to overcome these things. In order for this to happen, however, we need support. Our community and our allies must think about how to educate others about both LGBTQ+ rights and LGBTQ+ struggles so that we may become stronger together.