Story written by Castelle, ActionLink's Policy and Advocacy Organizer
As we come to the end of Pride Month, I would like to focus on two people who helped me on my journey to come out, accept, and celebrate myself and my community. While I was not surrounded by many queer adults during my childhood, one of my best friends had two mothers who were powerful presences in our lives growing up. I was thrilled when my friend, Kayla, and one of her mothers, Susan, agreed to e-meet with me. My prompt for both conversations was, "What does pride mean to you?"
Susan told me that growing up she did not necessarily "feel gay." She was born in the 1950's in San Francisco, so she was surrounded by all of the human rights movements of the '60s. Being gay however, was not something that was promoted in her immediate life.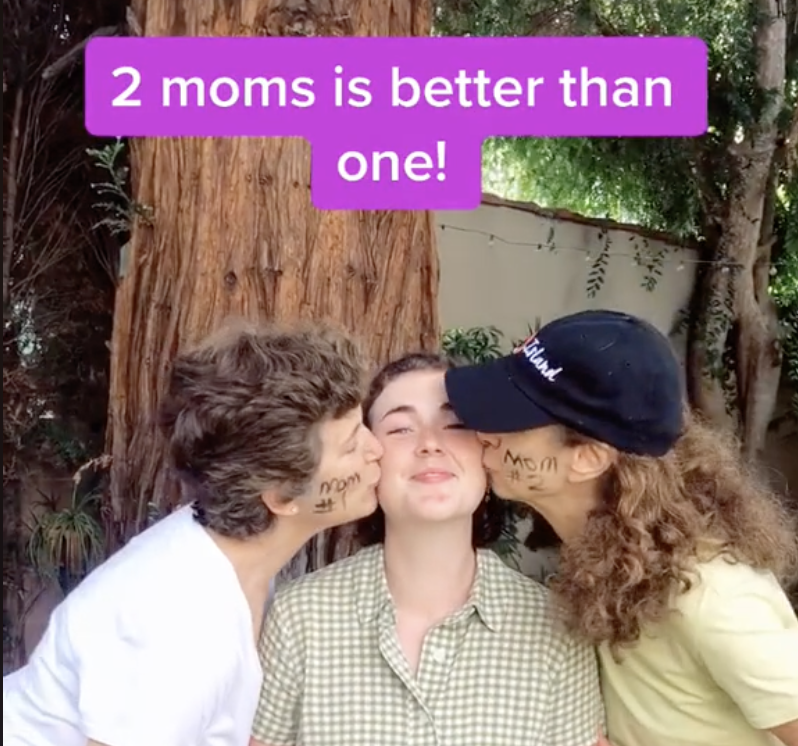 She had an uncle who lived with a man and she told me that she never knew what that meant. For her, pride means that nothing has to be a secret in our society anymore. She says that people like her uncle can live truthfully because there is so much representation now. She recognizes that there is still hate, prejudice, and fear, but there has also been a lot of change since she was first exploring her sexuality. 
Susan started dating women in the '80s, but she never felt comfortable outing herself in certain situations like her workplace. That all changed, however, when she had a daughter. Susan told me that she wanted to raise her daughter to know that both she and her parents were accepted, so being secretive was out of the question. Revisiting the question of what pride means to her, Susan said that it is accepting people as exactly who they are, no matter what pronouns they use or who they like, and creating a space where they can feel safe in their own skin. 
I then got to interview Kayla, who has been traveling and working across Australia for the past six months. Kayla said that to her, pride is not just a month, it is all the little moments of her life where she witnessed her mothers feeling strong and good about themselves while not conforming to a standard set by society. Kayla told me that she loves Pride Month more each year as she is getting older and becoming closer to her identity. She said that the pride events are about connecting with and feeling good while being surrounded by queer people. Kayla told me that it is important to keep celebrating and bringing awareness because there are a lot of people at risk in the United States. 
Waking up to the news from the Supreme Court today was hard because it painted a picture that society deems our community as "less than". This is why we need Pride. We need representation, collaboration, and celebration, and we need it now and in the future. If it were not for Susan, I would not have had a queer role model growing up. People like Kayla's family are so important because they embody love and strength while also illustrating that we will not step down and conform. We are here, and we are not going anywhere.