A Message Of Hope
I will always remember the date. It was October 8th, 2008 and I remember my parents waking me up, telling me that they loved me, and that I was going to a boarding school. Being a 16 year old who watched "Zoey 101", I was so excited to wake up to this news!  I immediately thought of a beautiful campus by a beach...just like in the show.  Almost immediately though, I realized that something was off.  As the haze of waking up was wearing off, I realized there were two guys in the room with my parents. They were there to escort me to the boarding school in Utah. My bags were already packed. I was given one last hug from my mother and put into a car.  When I saw the car resembled a police vehicle, I realized this was not the kind of school I was hoping to attend.  It had a metal mesh blockade in between the front and the back seat of the car.  But I was an optimist at that time, and I thought that maybe this was just a random circumstance.  So I went with the men like I was told.  A few hours later, I landed in Las Vegas and was driven two and a half hours to a town called Kanab, Utah; where a school called Abundant Life Academy existed.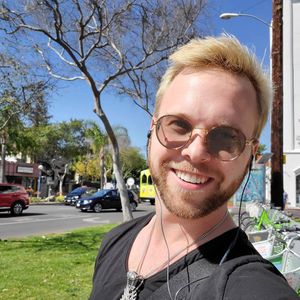 I wanted to leave.  I didn't want to be there. This was not the type of school I imagined.  There were bars on all the windows and locks on all the doors.  Everyone was wearing the same clothing.  The building felt like a run down hospital.  Later I found out that it WAS the former town hospital.  I was enrolled in a Teen Reform School.  It was designed for kids who were in gangs or making terrible life choices.  Parents sent their kids here in a final effort to "save them".  The goal of the school was to return you to the "wonderful child" that you used to be.  The one that your parents wanted you to be.  They didn't care who I wanted to be at all.  The school itself was not conversion therapy based.  But I was a special case.  The founder of the school decided that he was going to start practicing conversion therapy on me as a test to see if God would give him the power to convert me to be what he considered a normal person. 
He spent hours with me every week.  He would show me pictures of AIDS patients from the 80's and tell me over and over again that this was going to be me in a few years if I kept choosing to be gay.  He would show me photos of old men in diapers saying that I would be in the exact same position within two years of practicing gay sex.  He continued telling me over and over again that I would die of AIDS, with no ability to control my bodily movements, alone with no friends or family at my deathbed.  He said that I would most likely have a drug problem as well.  I started to believe him.  He did these therapy sessions with me for months.  Being a teenager, I was highly susceptible to the influence of others.  Still, I couldn't "get rid of the gay".  When I would get caught playing around with other guys in the academy, I was punished by being kept on the cold hard floor in the hallway.  Sleep deprived, the school's founder would continue his sessions with me.  He made me believe that if I was gay, then I was a stain on the earth and that I would die alone before the age of 30.  I tried to escape the school, and I failed.  I tried to play by their rules, and I failed.  The program was supposed to last nine months, but I was held for an extra three months as punishment for not being able to "go straight".
I still deal with the trauma that I experienced during that year.  I want to say that I was able to muster up the strength to get through life easily after I was released, but that is not my story.  The way I coped with what I went through turned me into exactly what I was told I would become.  I ended up drinking myself to sleep most nights for nearly five years.  If I wasn't drinking, I was snorting blow or smoking meth.  It was the only way I could quiet all of the screaming thoughts in my mind:  I was an abomination, I was a cancer on this earth, I was a sinner in the eyes of God, I was doomed to live and die alone.  At the age of 21, I entered rehab at Bridge House in New Orleans, LA.  There, I found out that I was HIV positive.  I spent the next three months having 3-5 therapy sessions each day.  My therapists and counselors were not religion-based, and just wanted to ensure that I lived the best life possible.  Bridge House saved my life by undoing the beliefs that were instilled into me by the Abundant Life Academy.  Becoming HIV positive gave me the strength and desire to stay sober.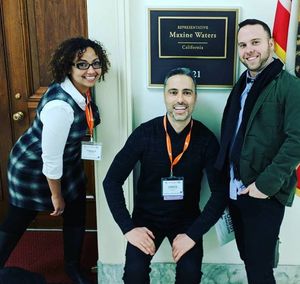 Today, I am a very different person.  But I still experience a lot of symptoms from the trauma that I endured.  I have a daily routine to remind myself that I am worthy of being alive.  I also remind myself that the beliefs of the Abundant Life Academy were just the beliefs of one man.  They weren't a reflection of myself, or a true picture of who I was then and who I have become. Today, I live an incredible life in the city of Los Angeles.  I have experienced different types of relationships, kinks, and walks of life.  I work as an Executive Assistant for a gay travel company and I couldn't be happier with what I do and the people that I work with.  I also find ways to use my experiences and trauma to help others.  I have talked openly about it, blogged about it, and spoken to members of Congress about the dangers of conversion therapy.  I have learned that there is power in sharing my story.  As painful as reliving that time can be, I hope that my speaking up will help to put an end to all conversion therapies and teen reform schools. 
I want to end my story by speaking to LGBTQ people's family members who may be thinking about sending their loved one to a place like the Abundant Life Academy.  If you truly love your child, let them be the person that they were destined to be.  If you don't accept them, chances are you'll destroy the possibility of a future relationship with them.  You will have sentenced your loved one to a life of extreme hurt and trauma because you - the person that they trusted most - pushed them into a personal hell.
LGBTQ people don't need to be fixed. We need you to love us as we are, and to encourage us to be our true, authentic selves.
--Wyatt--