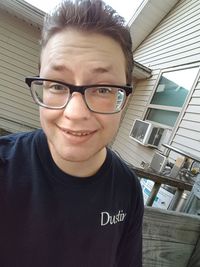 Dustin Parker, a 25-year-old transgender man, was fatally shot on the job while driving for Rover Taxi in McAlester, Oklahoma early on New Year's Day. Parker is the first violent death of a transgender or gender non-conforming person in 2020.  The Human Rights Campaign states that of the more than 150 known victims of anti-transgender violence from 2013 to present, approximately two-thirds of those killed were victims of gun violence.
"Rover Taxi is devastated at the loss of a member of our Rover family," said Parker's employer in a statement. "His bright, young life was taken far too early. Please keep his loved ones in your thoughts as we all try to pull together to get through these difficult times. Dustin will be missed, but never forgotten."  Rover Taxi is offering a monetary reward for anyone offering information leading to the arrest of Dustin's killer.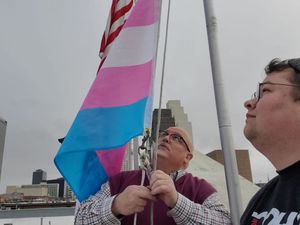 Parker was a founding member of Oklahomans for Equality McAlester chapter and a supporter of LGBTQ equality. Today the Dennis R. Neill Equality Center in Tulsa, Oklahoma lowered its flag to half staff in Dustin's memory.
"Dustin was an amazing and special person," said his wife Regina. "I have always known how special he was, but I had no idea of all the lives that he touched.  I want everyone to know how incredibly thankful I am for the support from not only our family and friends, but also the community as a whole."
Close friend Brian West said, "Dustin was a steadfast friend, an amazing husband and father, and generous to a fault.  He loved fiercely, worked tirelessly, and took on life with so much hope and enthusiasm that his presence brightened all of our lives. His bright, young life was taken far too early."  Dustin leaves behind his wife Regina and four children.  West has created a fundraiser for the Parker family.