Be mindful — LGBTQ youth may be more despondent, suicidal during COVID-19 crisis | Opinion
As written by Mark Ketcham and Ele Naranjo for the Miami Herald on April 20th, 2020
More than half a million LGBTQ youth will attempt suicide this year. At SunServe, where we provide critical life assistance and professional mental-health services to marginalized youth in South Florida, we have seen the pain and trauma that these youth go through. 
Now faced with the coronavirus crisis, the necessary practices of sheltering in place and self-quarantining only increase issues of loneliness, isolation and fear. The Trevor Project reports that requests from LGBTQ youth for their 24/7 crisis services have spiked to double their normal volume during this crisis.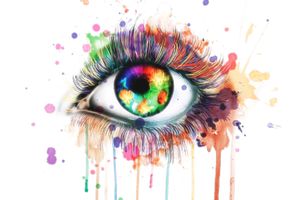 The Federal Communications Commission recently announced that it is going to establish a three-number suicide hot line — #988 — to provide more direct access to help to those in critical need. According to a December 2019 Associated Press report, a law passed last year required the FCC to study assigning a three-digit number for suicide prevention. The report showed overwhelming support for the initiative.
Even before the COVID-19 pandemic, suicide rates had dramatically increased across the United States — by more than 30 percent in half of the country during the past two decades. According to the Centers for Disease Control and Prevention, "There were 45,000 suicide deaths in 2016, the latest year for which national figures were available."
The CDC reports that from 1999 to 2016, suicide increased in almost every state and that, "Suicide rates are higher with at-risk populations, including the LGBTQ community." 
In Florida, suicide is the third-leading cause of death for those ages 15 to 34 and the second-leading cause of death for those age 25 to 34. It is nothing short of criminal to let this stand. 
At SunServe, we've seen the despair so many LGBTQ youth experience as they advance through adolescence toward adulthood. We believe that a community and a society have the capacity to turn this tragic reality around. 
In Florida, we can do better. 
Beyond a hot line, there is a critical additional path by which we can and must ameliorate the stress that leads to suicidal ideation — particularly in our LGBTQ youth. We must strike at the core foundations of stigma. Let's make sure these young people know that they deserve and will receive the full and equal protection under the law as every other citizen. 
At this moment, while we are confronted with the severity of a life-threatening epidemic, other important issues are necessarily overshadowed. But as part of our response to this pandemic, we need also to consider enacting anti-discrimination laws that would help put an end to discrimination against LGBTQ people. Let us protect all of our citizens and make such discrimination a federal offense through enduring and enforced federal protections. 
Let's send the message to youth that discrimination not only is morally wrong, it is illegal and will not be tolerated. Let's make sure they know that they are precious and we value them equally with all others. If we clearly convey this message, LGBTQ youth can be freed to lead less stressful and more productive lives. 
We need to enact anti-discrimination laws and put an end to discrimination against LGBTQ people in the workplace, in housing, in public accommodation, and in health and human services. Let's make ending discrimination a state and federal mandate through enduring and enforced legal protections. 
Studies repeatedly have shown that when anti-discrimination laws, such as sanctioning equality in marriage, are enacted, the despondency among LGBTQ youth that can lead to suicide, declines significantly. 
Providing immediate hot line support to those in crisis is important and a critical act of humanity. Enacting laws that de-legitimize discrimination will eliminate fundamental causes of pain and extend the full breadth of dignity and respect to all people.
###
Mark Ketchum is executive director and Ele Naranjo is director of clinical services for SunServe, which provides critical life assistance and professional mental health services with an emphasis on economically disadvantaged, marginalized youth, adults and seniors in South Florida.