Vasyl K. is a young LGBTQ+ person living in Western Ukraine, and because of safety reasons we won't share exact details as to where he's currently residing.  He was living in a bigger city working as a photographer but moved back to the village his family is from when the invasion started.  Originally the war was mainly situated in Southern and Central Ukraine, but it's getting closer to where Vasyl's family lives. 
I asked him to tell me about his life as an LGBTQ+ person in Ukraine during a war.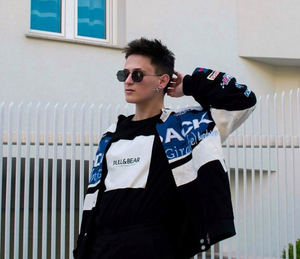 What is your typical day like since the invasion? 
It is hard to answer because it's never a typical day anymore.  Since the war has started, I haven't had a single second where I wasn't thinking about what's going on here. 
I sleep, but I don't feel rested. Then I get up, have a cup of coffee, and read the news for hours. It's hard to concentrate on cleaning and other routine things. Every evening I go live on my TikTok platform, sharing the reality what's going on here. I am trying to help my country somehow. 
Are you able to keep in touch with your family and friends? 
Due to the war, I am back to living with my family.  So far, I have no troubles communicating with my friends. But we have nothing to talk about besides what's happening in my country. We don't want to talk about anything else. 
Were you surprised by the invasion of Ukraine? 
I wasn't. This war actually started 8 years ago. The decision of making this a full-scale war was made a long time ago by Putin and his government. It was just a matter of time. We in Ukraine do not want to become part of Russia.  We are much safer as we are.  LGBTQ+  people in Russia have forever faced threats, bullying, abuse inside their own families, and of course discrimination.  And in 2013 the "gay propaganda" law has increased the hostility toward LGBTQ+ people in Russia.
Are you worried about being drafted?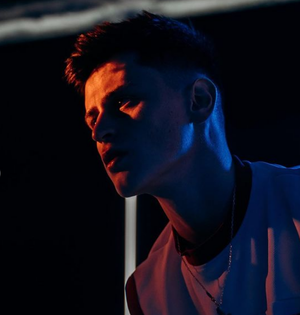 I am worried about this, but I will go if called because I want to protect my home.  It is more difficult for LGBTQ+ people to be in the military for obvious reasons.  They operate on don't ask-don't tell policies.  Even though Ukraine is fairly LGBTQ-friendly, they still have a ways to go.  But I am afraid to talk about it too much because if someone from Russia sees I could be imprisoned or even killed.  Even on my social media platforms I am careful about this topic. By the way, I am also worried that my father will be drafted. 
What would you like people to know about how you're feeling right now? 
I want people in other countries to speak up and not remain silent. We don't want to be forgotten. I want everyone to protest this war and to donate to Ukraine. I also want people to know that what is happening here feels like a mass extermination of civilians (Ukrainians). And I feel Putin is not going to stop with Ukraine. 
Is there a cause you'd like people to donate to? 
People can donate here. From this site they can also learn how to write a letter to their representatives asking them to help Ukraine. https://www.standwithukraine.how
Vasyl's TikTok: @kucherak.ph