Dennis identifies as part of the LGBTQ+ community and resides in New York.  His mother was living in Kyiv when the attack on Ukraine began, and within days her entire world crumbled.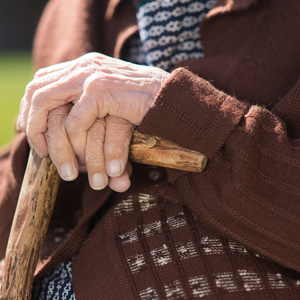 Dennis knew his mother had to leave Kyiv but convincing her to go was difficult. She had barely traveled anywhere during the course of her life, and now she was being asked to pack a small bag and leave her home to go to a foreign country all by herself in the middle of a war.  She was set on waiting it out, but Dennis was terrified, and eventually convinced her to leave her home. He said they were fortunate to have cell phone contact during every step of her journey. 
She headed for the train station and found complete mayhem there. The original plan was for her to go to Budapest, because Dennis's company has a large presence there and he knew coworkers would be willing to assist his mother upon her arrival.  Instead, she ended up on a train to Poland then to Prague, where she was assisted by Prague Pride. 
Dennis said his local PFLAG group connected him to Alturie, an organization that was created to help improve the living conditions of LGBTQ+ people globally by educating the public, engaging partners and allies, and encouraging and facilitating support. Alturie linked Dennis with Prague Pride, who is working to assist displaced LGBTQ+ Ukrainians and their families with legal, psychological, and financial issues as well as to provide accommodations, clothing, and food to those in need.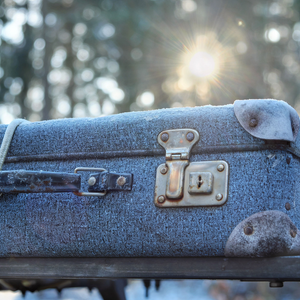 Dennis is grateful to Prague Pride for immediately making his mother feel at home and assisting her with finding temporary accommodations. They are now helping her settle into a long-term living situation while the war rages on in Ukraine.  She still wishes to return to her homeland once it is safe to do so. 
Prague Pride has set up an email address for those needing to reach out:  help@praguepride.com.  
You can make a donation to Prague Pride through Alturi. Alturi gives concerned Americans the chance to make a difference at the local level for LGBTQ+ people around the world. https://alturi.org/ukraine/  
More than 93% of your tax-deductible donation will go directly to these efforts and the other 7% is used to cover credit card and fund transfer fees.