As the war rages on in Ukraine, the LGBTQ+ community has shown up to serve their country in various capacities.  A Russian occupation could make the Ukraine's LGBTQ+ community a target for serious persecution.  Currently Ukraine does not legally recognize same-sex marriage, but it's believed that acceptance is just a few years away.  They've allowed Pride marches for over 12 years, and while Ukraine still has a ways to go, the country as a whole has made significant progress in terms of LGBTQ+ equality. 
Russia on the other hand, formally banned same-sex marriage in 2021 — even though it hadn't been allowed there anyway — and passed a law against so-called "gay propaganda" in 2013, which made it illegal to promote gay rights. 
Andriy Maymulakhin, a Coordinator at the Nash Mir (Our World) Gay and Lesbian Centre in Luhansk Ukraine lives in a village outside of Kyiv and hears heavy gunfire and explosions daily.  He told InterPride that he's been helping to cut down pine trees in the forest to block roads in hopes of preventing Russian troops from passing through.  Andriy thinks the LGBTQ+ community will be among the most vulnerable should Russia occupy Ukraine in the future. "It is very likely that LGBTQ+ activists will end up on the lists for concentration camps or extermination," he says.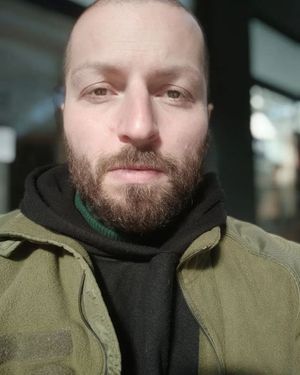 Alexander is 37 years old and has spent the last 7 years with his boyfriend. His boyfriend is a director, Alexander is an actor and an acting coach. Until February 24th, neither of them had ever held a weapon in their hands. Now the two of them spend their days as part of the Territorial Defense Force in the city of Kiev. Alexander says in a Facebook post, "In our peaceful life we are open, in this new military life so far, we live by the principle of don't ask - don't tell. Hopefully this will change soon. After Ukraine's victory, we are hoping to see a huge mental shift when it comes to LGBTQ+ people.  So many of us are serving our country right now". 
Hope, a self-identified lesbian who lives outside of the besieged city of Mariupol said, "Mariupol residents now live in their basements or on the streets. They are in the cold, with no lights, water, food, or heat. Their bodies tremble with constant explosions, their lives are scarier than hell, they have lost loved ones and cannot bury them. Bodies are just lying everywhere. Ninety percent of our city is just gone, destroyed by constant shelling and bombing.  And now the latest news is they're taking people into filtration camps, away from their homeland into enemy territory. Who knows what will become of them, especially if they are found to be gay?"  Shortly after our first interview with Hope, the city of Mariupol was completely taken over by Russian forces and we have not been able to make contact with her since.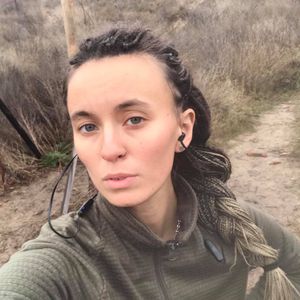 Yaryna is a combat medic, currently providing first aid and field treatment to sick and wounded soldiers. She is an open bisexual, participates in equality marches, and takes an active position in the protection of human rights. Yaryna says being in a full-scale war means making dozens of small and larger choices constantly, and she said you often discover a harshness within you that had never been there before, or you never knew existed. "How many of us will have dead hearts after this war" she mused, "which will last even after the combat actions stop?". 
We have already lost a prominent LGBTQ+ activist to the war.  A Russian airstrike earlier this month took the life of Ukrainian LGBTQ+ advocate Elya Shchemur, a well-loved advocate and volunteer for Kharkiv Pride.  She was killed during the bombing of Kharkiv city.  Elya was volunteering at the local territorial defense office at the time. 
The escalation of conflict in Ukraine has triggered an immediate response from the LGBTQ+ community there, and as always, LGBTQ+ centers and organizations are on the ground, establishing shelters, collecting donations of clothing and food, raising funds, offering humanitarian assistance to people displaced as a result of the violence, and bolstering partners in Europe to enable them to serve the most vulnerable.
Here is what you can do to best help LGBTQ+ people in Ukraine: