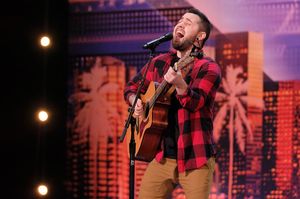 Born in the small town of Kearney, Nebraska, Brody Ray knew he wasn't like everyone else at the age of 3.  He says, "As I started to figure out what made boys and girls different, I realized I wasn't connecting with my body.  I remember going through the drive-thru at McDonalds and insisting on getting the boy toy in my happy meal.  I would kick the back of my mom's seat until she said ok".  Brody came out to his parents when he was 8 after his mother asked him if he felt he should be a boy.  He was diagnosed with GID or Gender Identity Disorder shortly after. 
As a teen, Brody began researching the transition process. He made an appointment at a clinic in Kearny, hoping they would connect him with resources and medical advice.  After sharing his concerns and feelings, the doctor told Brody she did not have any information on the subject.  "She said there was nothing that could be done for me and pushed me out the door quickly.  I never felt more humiliated and lost than I did at that moment", says Brody. 
In 2010 at the age of 22, Brody started his transition.  "I told my parents I couldn't wait any longer, and that I would move to California and start my life as a man, or I could stay and they could help me as a family.  My mom broke down in tears because she felt she was losing her daughter.  I reminded her I would always be the same person.  We started our journey together and they've been supportive ever since." 
Brody felt it was important to share his story, and as a talented singer/songwriter he realized the stage could be his platform.  "I try my best to help others understand me in a way that would make sense to them if they had no knowledge or education on the subject.  If they still resist, I simply walk away and continue to focus on the positive things happening in my life.  We cannot live our lives trying to validate ourselves to others.  We ARE valid.  We exist.  This is real." 
Brody auditioned for America's Got Talent​ this year and appeared in front of a large crowd and the celebrity judges during the final audition round.  The room fell in love with Brody and he advanced to the finals.  When asked if he feels he's a role model for other trans performers, Brody quickly replies, "I absolutely hope I am!  I've had quite a few trans artists come up to me personally and thank me for the inspiration.  That pushes me to succeed more than anything else. I want to show my LGBTQ community that we do not have to live within the societal confinements the world puts on us. We can live happy, successful lives just like everyone else because we ARE everyone else."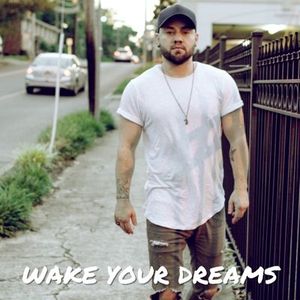 What was it like to step out onto the huge America's Got Talent stage and perform?  Brody claims "It was actually very terrifying. But in that moment something came over me and I knew I was in a safe place.  I was able to open up to the crowd and the judges and tell them a little about me. The crowd stood and screamed and cheered for me for what seemed like an eternity. And as my eyes started to fill up with tears and they started to sit down, they rose back to their feet and continued to cheer. I had never felt more loved in my life than in that very moment. And I hadn't even sang yet! I pulled myself together and sang "Stand In the Light". After every big note the crowd roared. Then my final note came and they sprung to their feet.  I've never heard a crowd that loud! The tears started rolling down my face. I knew that I just had the biggest moment of my life. I knew that I was going to be ready for anything. I knew was going to help people through my music." 
In addition to his television success, Brody recently signed with the well-known management team Buddy Lee Attractions in Nashville.  "They are one of the only known LGBTQ-friendly agencies and are releasing my new single called 'Wake Your Dreams' this month", he says proudly.  Be sure to support Brody on America's Got Talent Tuesday nights on NBC and visit his website at BrodayRay.com to download his single.