In honor of International Trans Awareness Week, I asked Twitter follower Faith from North Carolina three questions:
1.  At what age did you start living your truth?
Faith:  I tried to come out at 27 but it didn't work out. Tried again at 31 and I've been me ever since (am now 34).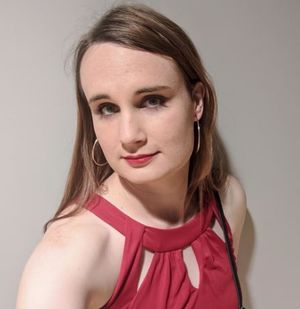 2.  What is the biggest challenge you face as a trans person?
Faith:  Getting acceptance from my parents. They haven't disowned me, but family get-togethers are always really awkward and depressing. I don't know if it will ever get better, but I try to stay hopeful.
3.  What is your favorite thing to do to relax and unplug from the world?
Faith:  Either work on a writing project or (and don't laugh at me) clean my house. I find something therapeutic in the action of creating order out of chaos.