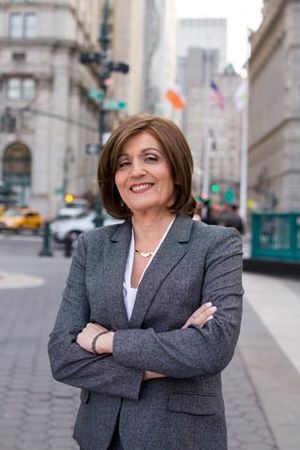 You've had a very successful career as an attorney, with your own family-law focused firm in Chappaqua, NY.  And in 2019 you became the first transgender president of the LGBT Bar of New York. While trans-friendly workplaces do exist, study after study proves that transgender employees still frequently experience targeted harassment and discrimination in the workplace, in addition to the fact that unemployment rate for transgender people is about three times the national average.  You beat incredibly difficult odds.  What motivated you to go into law, and how did you keep that motivation during times when you faced challenges and obstacles? 
To be honest I didn't beat the odds as much as work around them. I went into law pretty much by accident.  I went to law school nights while working in broadcast journalism.  I had never planned to practice law, I planned to use my law degree to be a better journalist. 
But when CBS terminated me for being too expensive and too old (though they never used those exact words) I began practicing law full time.  I also came out, which was something I felt more confident about after speaking to another out trans family law attorney – a woman who practices in Kansas City and who has thrived after coming out mid-career.  
Since I owned the law firm, I didn't have any problem with that aspect, but there was, without question, hostility and some transphobia expressed by some of the lawyers who were opposing counsel. The judiciary, on the other hand, has been overwhelmingly supportive – although several of them were surprised. My favorite among them is a now retired Justice of the Supreme Court, Lawrence Ecker.  I would frequently appear in front of him before and after coming out, and he made the connection after I did an LGBT issues training session for court personnel.  He said, "You know, I always thought you were his daughter." 
Another time after opposing counsel intentionally and repeatedly misgendered me during his oral argument, using the pronoun "he" as he spoke of comments made during a hearing, the judge pointedly used, "Ms. Browde" when referring to me. 
Discrimination is still commonplace for LGBTQ+ Americans, and opponents of LGBTQ+ equality continue to file discriminatory bills in states across the country.  82 anti-transgender bills were introduced in the 2021 state legislative session, marking the highest number of anti-transgender bills in history.  Can you talk about a time when you experienced discrimination because of who you are or who you love?
I've been extremely lucky to walk through life with cis-assuming privilege. People look at me and simply assume I am a cisgender female, and that limits my exposure to direct personal hostility. That having been said, like each of us I have heard the slurs, the threats and the sotto voce comments. 
I won't pretend they aren't hurtful. But I will not let them stop me from doing what I can to make my community a better place by working to elect better candidates, make better laws, and fix what we can. 
By being visible in that effort and utterly unashamed of being transgender, I hope I show the cisgender world that we are no different than they are and show my LGBTQ+ family that there are no limits to what we can accomplish, no matter who tries to block us.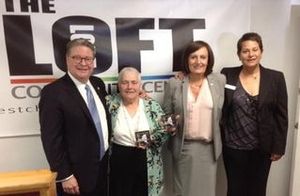 The Equality Act would ensure that all LGBTQ+ Americans can live, work, and access public spaces free from discrimination, no matter what state they call home. And the nonpartisan Public Religion Research Institute recently found that national support for the Equality Act is around 83 percent, which is the strongest level of support the bill has ever seen.  Why do you personally want to see the Equality Act passed into law? 
None of us is equal unless all of us are equal. It is vital, and only fair, that all LGBTQ+ Americans enjoy the same rights, privileges, and opportunities as everyone else. The Equality Act would place that principle into Federal Law so that we no longer have to battle in court for the rights won in the Aimee Stephens, Bostock and Zarda cases, banning discrimination in employment. And we'd no longer have to battle with individual states pushing absurd and blatantly unconstitutional anti-LGBTQ+ bills that violate the Equal Protection clause of the U.S. Constitution. 
We will fight as long as we have to, but the Equality Act would send a clear, unequivocal message that the kind of pandering and fear mongering present in each of these discriminatory bills must stop.
As told to Tanya Tassi of CenterLink: The Community of LGBT Centers.  Kristen is a supporter of The Loft LGBTQ+ Community Center located in White Plains, NY.