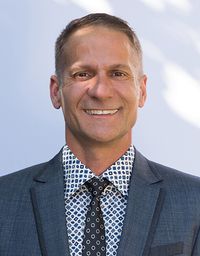 The City of West Hollywood strongly rejects the Trump administration's proposed rule to amend Section 1557 of the Health Care Rights Law, a part of the Affordable Care Act (ACA) that, as currently written, offers protections to transgender people in healthcare settings. 
The new interpretation of the nondiscrimination provision of Section 1557 of the ACA would essentially allow healthcare providers to discriminate based on gender identity and will directly affect the very communities the law is meant to protect including women, older adults, people with disabilities, and the LGBTQ community. These populations already face high levels of discrimination by health care providers. 
Removing discrimination protections for transgender people is a dehumanizing decision that speaks volumes about the Trump administration's lack of empathy for the LGBTQ community. The proposed rule runs counter to the City of West Hollywood's core values of Respect and Support for People.  -John D'Amico, Mayor of the City of West Hollywood CA 
---
I represent PFLAG Los Angeles, a non-profit dedicated to providing support, education and advocacy for the LGBTQ community. Our parent organization is PFLAG National, based in Washington, D.C., with over 400 volunteer-based chapters in the United States.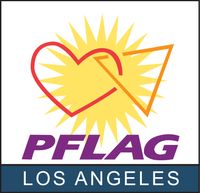 PFLAG Los Angeles works collaboratively with over 30 LA-based LGBTQ youth-supportive organizations to provide mentoring, education, social events, housing and other critical services to local LGBTQ youth. We know from experience that they have higher rates of depression and suicide. They experience family rejection, discrimination and bullying at rates far exceeding that of non-LGBTQ youth. 
The collection of LGBTQ data from foster youth and adoptive families is critical to help identify trends in types of placements, rate of disruptions and the number of foster placements within LGBTQ families that will translate into permanent adoptive placements, and the data will inform federal law, policy and funding determinations. Eliminating this national dataset will undermine the ability to track demographic trends and identify gaps in services and will place LGBTQ youth and prospective parents at continued risk of harassment and discrimination. 
We strongly oppose the elimination of the collection of sexual orientation information for youth and adults, and we urge ACF and HHS to add gender identity data points for foster youth, parents, and guardians. Without the data in the 2016 AFCARS Final Rule there is no national data on LGBTQ foster youth or prospective parents to measure and improve outcomes for LGBTQ foster youth and families. We welcome the opportunity to work with ACF to assist the implementation of these important reforms.  -Steve Krantz, PFLAG, Los Angeles 
---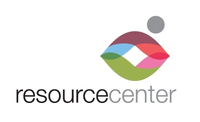 Resource Center condemns the Department of Health and Human Services' (HHS) revision of their non-discrimination rules to specifically exclude protections for gender identity in healthcare. The rule change represents another direct attack on the transgender community from the Trump Administration. It comes on the heels of three other rule changes at HHS and the Department of Housing and Urban Development designed to undermine legal protections for transgender Americans and open the door to discrimination. 
Before this Obama-era non-discrimination rule was enacted, many transgender people could not get health insurance because simply being transgender made them a "pre-existing condition." 28 states, including Texas, lack explicit legal protections for gender identity in public accommodation – this includes healthcare. Despite this, numerous cases have ruled that federal sex discrimination protections include gender identity. This rule change runs contrary to established law. 
Resource Center calls on the Trump Administration to reverse this rule change and cease these attacks on transgender individuals. In the coming days, the Center will be offering ways to fight back and protect equal access to healthcare for transgender Americans.  -Patrick Hanley, Advocacy & Policy, Resource Center, Dallas TX 
---
As a straight, cisgender ally who has worked for LGBTQ equality for over fifteen years, I recognize how important it is for members of the community to have adequate health care. I'm co-chair of PFLAG Nashville and am South Atlantic Regional Director for PFLAG and interact with LGBTQ people and parents of LGBTQ children regularly. Many of my dear friends are LGBTQ. With such a high suicide rate among people who are LGBTQ, including young people, adequate health care from supportive providers is essential. Having affirming providers who are knowledgeable about LGBTQ needs can mean the difference in life and death. No one should be put in the position of ignoring their health because they're afraid they will be discriminated against or treated disrespectfully. No one should not get the care they need because their providers are not trained adequately in what the LGBTQ community's needs are. No one should be without insurance to assure they can afford proper care and medication. Everyone deserves the resources to thrive. -Kathy Halbrooks, South Atlantic Regional Director - PFLAG, Nashville TN
---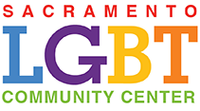 The Sacramento LGBT Community Center is committed to create a region where LGBTQ people thrive. The proposed changes would inhibit the LGBTQ community from accessing necessary medical care that is a right for all. The LGBTQ community, and transgender individuals specifically, experience higher rate of health disparities and healthcare related discrimination. This change would remove the crucial protections that support LGBTQ individuals in accessing that care in an affirming healthcare environment. -Rachel Henry, Sacramento LGBT Community Center